Algae Grower
Join Date: Jan 2013
Location: Uk
Posts: 16
noob advice for t5 light on planted fluval spec V
---
hey all,
im fully aware the standard led light on the fluval spec v is naff and when i had the spec as a nano reef i had a boyu STS-350 t5 (3x8w tubes) light unit which was awesome on the tank.
question is though will it be to much for a low tech planted tank as i do not want to be running co2 or anything?
also if not to powerful what would be the best bulb combination? they are 8w tubes and centre tube is independantly switchable.
pic of light on marine nano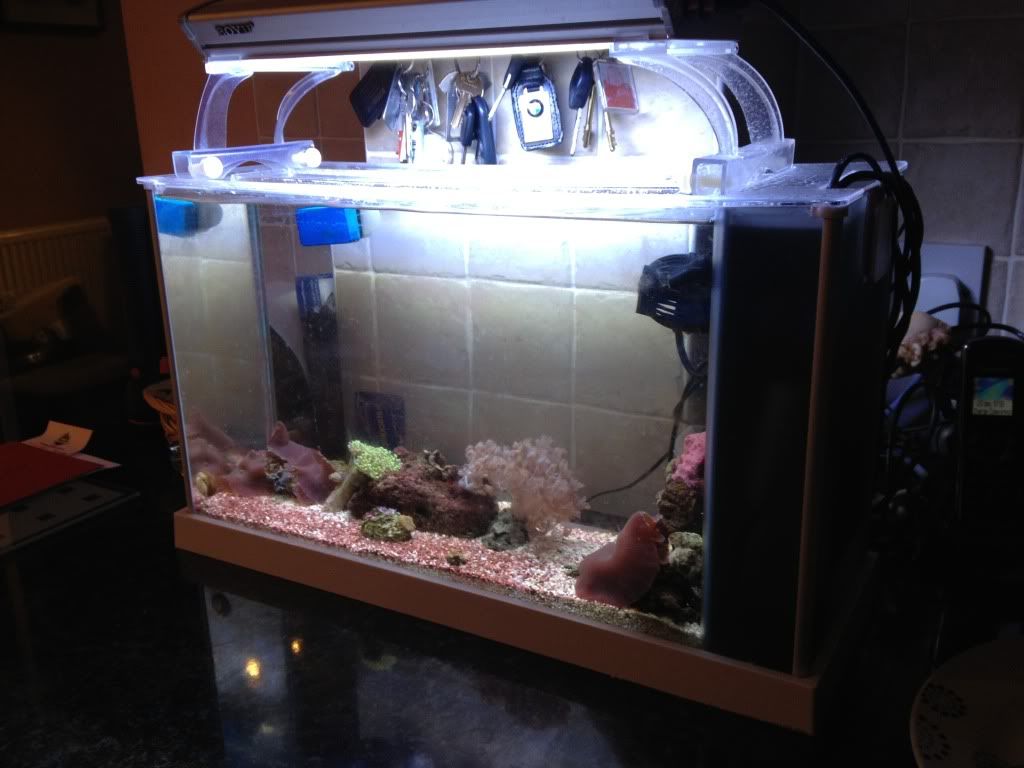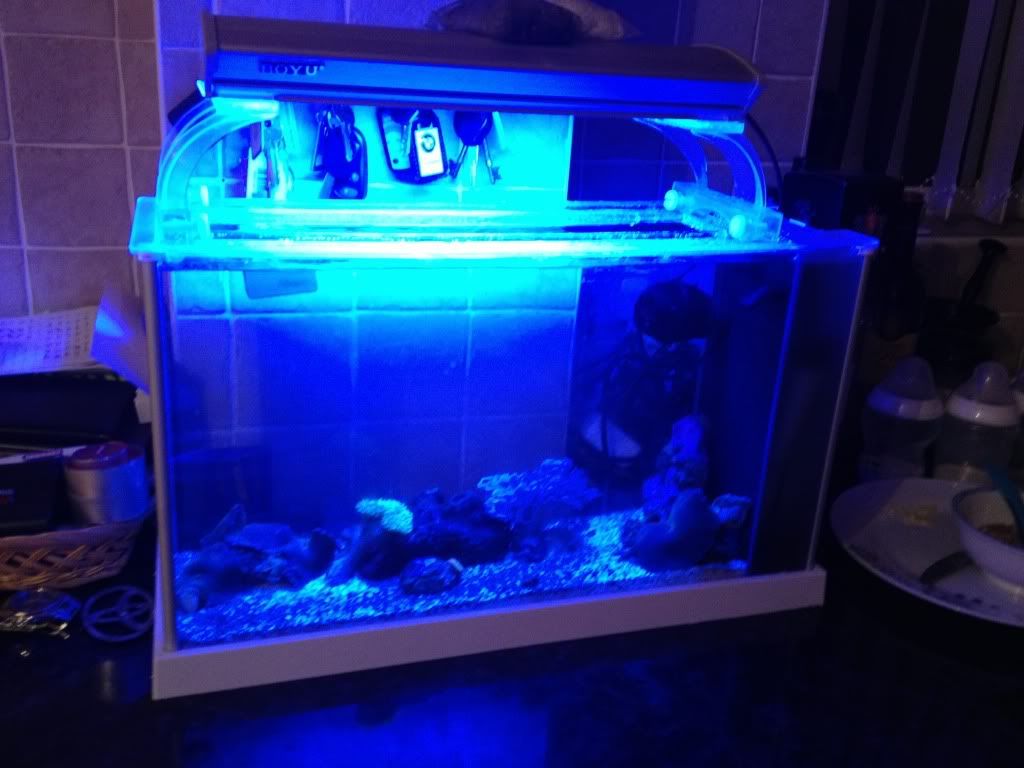 thanks
For low light you may only need one bulb. Something around 6500K would be good.
Algae Grower
Join Date: Jan 2013
Location: UK
Posts: 35
Hey,

I have this tank and I'm waiting the arrival of my co2 kit to go high-tech and grow a HC carpet. I wish to upgrade the lighting and have been looking into the Boyu t5 lights you have pictured. Problem is the size you have is slightly too small to fit the tank and the size up is probably way too big (up to 60 cm?)

So the only option I seem to have is to position it the same way you have done on top of the lid. I wondered how this affected the light's ability to reach the bottom/substrate? Did the plastic prevent the "rays" penetrating through the tank all the way and evenly?

I think the 16W (white) or 24w (white + blue) should be enough for a high tech setup to grow an HC carpet?

Anyone experienced please help, cos I'm a noob
Algae Grower
Join Date: Jan 2013
Location: UK
Posts: 35
My main worry is that the two whit bulbs will sit on the sides, directly above the plastic bits of the lid. Will this affect the ability of the light? Suppose it'll still be better than the original LED's?!