Hey guys, I use the Westek Digitak Timer (TE22)
http://www.contractorsav.com/westek-products
- the second one from the top, I ususally buy them from Target in a two (2) pack for around $11-15.
I'm currently running 3 of them on three different tanks and have absolutely no complaints. The hardest thing was reading the manual.
Digital with battery backup and about 20 programs per day/week.
Newbie
Join Date: Dec 2012
Location: United kingdom
Posts: 4
No all the timers are not the same Different types of timers are available in market Their price depend on function it got and some times company or brand name also matters You must check the market and buy the one according to your requirements.
My favorite timer is my three channale set up that I got for $27 on [Ebay Link Removed] It can do 17 different functions a day. I am only using three. I had to wire outlets to the thing. It is a commercial style timer made to run fans, lighting in green houses and what not. Then top it off it has a battery in it that lasts up to a week. But if your not comfortable doing some electrical work, it's not the timer for you. I really need to get some pics up loaded so I can show what I am talking about. I'll try to do that this weekend. I really need to get to bed now. haha
Planted Tank Obsessed
Join Date: Oct 2012
Location: Frisco, TX
Posts: 348
I have some digital timers from Walmart that I've been using for years. I don't remember the brand, but I know they have battery backup because I can pull them out and program them in my hand and then plug them back in.

I've never had any issues with them, they just work?

I think the key is make sure they have a battery backup and a 3 prong plug! Nothing like needing one and not having on!
This is my favorite timer so far. I have been using the brinks digitals for three months so far and so far I give them five out of five. Power has gone out several times and they have worked perfect. Before using them, you should plug them in over night to charge them up. One thing I am doing is useing a really good surge protector that is plug into a GFI outlet.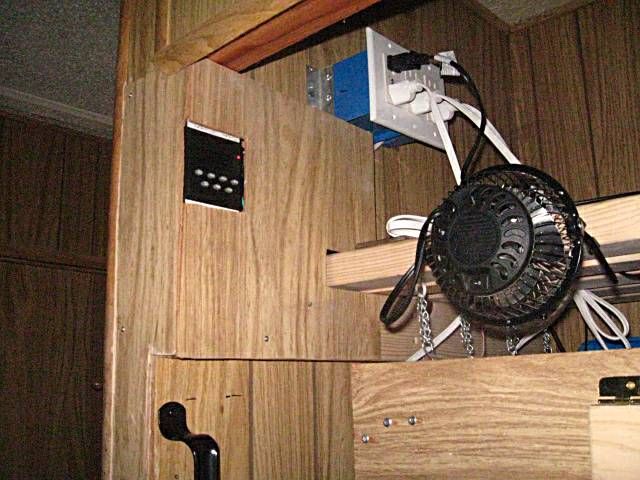 That's all handy Nunster but....what? Just paste the ebay # on the end of the url instead of the whole url...this software removes whole ebay links...
I am confused. Ebay #, URL? I didn't post anything or any adds or links to [Ebay Link Removed]
Well anyhow, here is an overall view of the aquarium.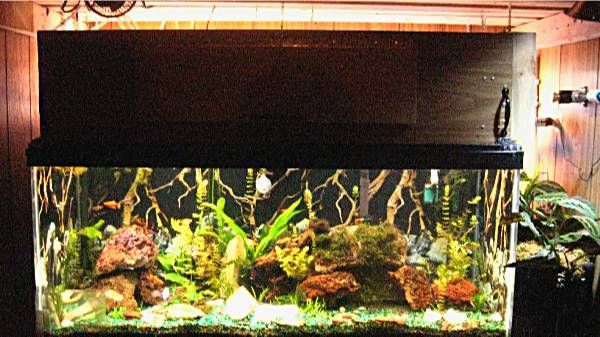 Quote:
I am confused. Ebay #, URL? I didn't post anything or any adds or links to
[Ebay Link Removed]

Well anyhow, here is an overall view of the aquarium.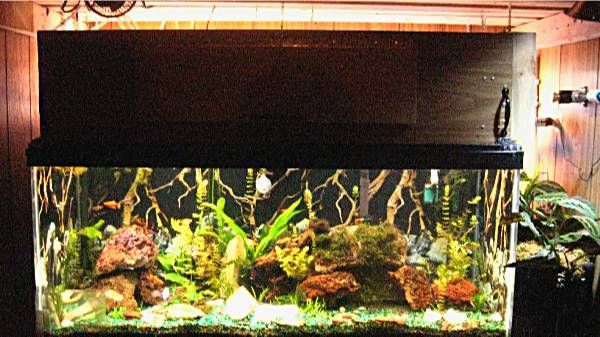 300629346978 <--- would be the number in the url that points to a timer on E-bay and yes, you did post a link above
do you guys use your times to 'rest' your plants mid day? i read plants like it alge doesn't... never heard that before...
oh, and some of you have fancy timers... me? - aw, thanks for asking
when i get up i turn on the lights and when i go to bed i turn them off...
how is that working you ask? - well i am battling hair alge in one tank and BGA in another so pretty poor... (thus my reading this)... but as I just gassed a bunch of shrimp think i'll stay low tech till i figure stuff out a bit more.
Can't say whether a timer would help your algae problem. I know that personally, the timers are essential for my lifestyle. I learned a long time ago that relying on my memory to turn lights/CO2/whatever on or off is "not a good thing".
Oh I see now. I didn't post any links, just typed e bay without the space between e and b and the smart computer thinks I am posting a link, instead I just typed e bay.
Algae Grower
Join Date: Apr 2010
Location: canada
Posts: 113
Nunster that contraption is just not worth the fire hazard. There is no way that is to local electrical code (unless you are in a third world country) There is a reason to pay a little extra money for the right equipment, electricution and fire are too pretty good ones for me and my home. I will say the GFCI plugs are nice to see !!!!!!
Planted Tank Guru
Join Date: Jul 2011
Location: Christiansburg, Va
Posts: 2,756
I just had to update this to make fun of myself...I'm off work today, so I finally hooked up the timer I bought. I chose to do a split photo period because I work from 1 to 10pm, and I want to see the tank on when I come home for fish feedings and my enjoyment. So I was thrilled when the light came on at noon (so I can see what's up in the tank before I leave for work). Then I totally forgot I was using a timer. I had just finished doing a water test & was standing next to the tank when the light popped off. I jumped like a ghost had tapped me on the shoulder! LOL
At least I had a good laugh at myself